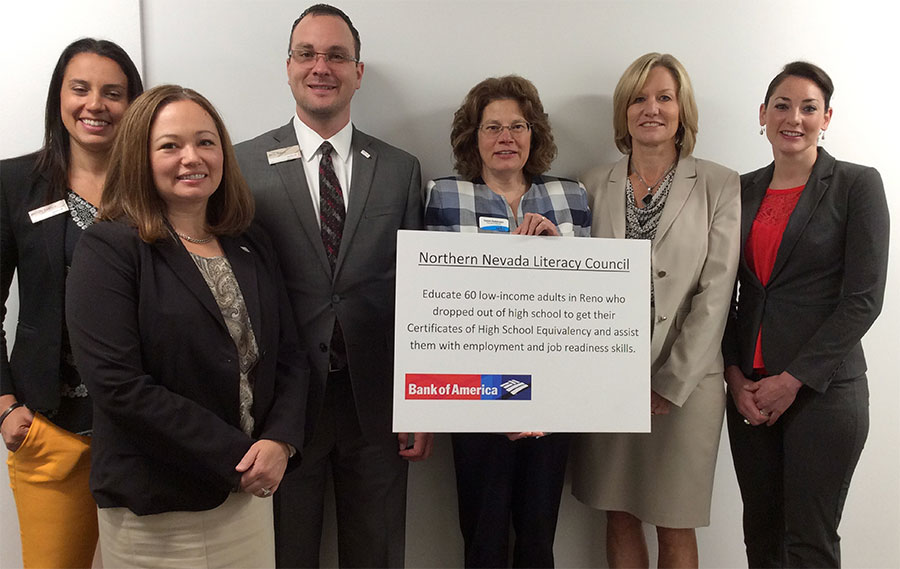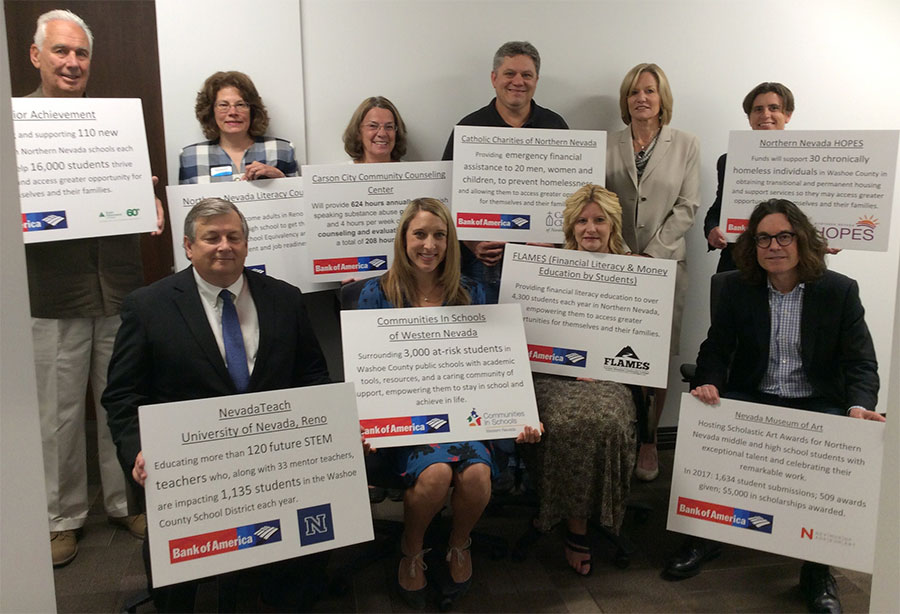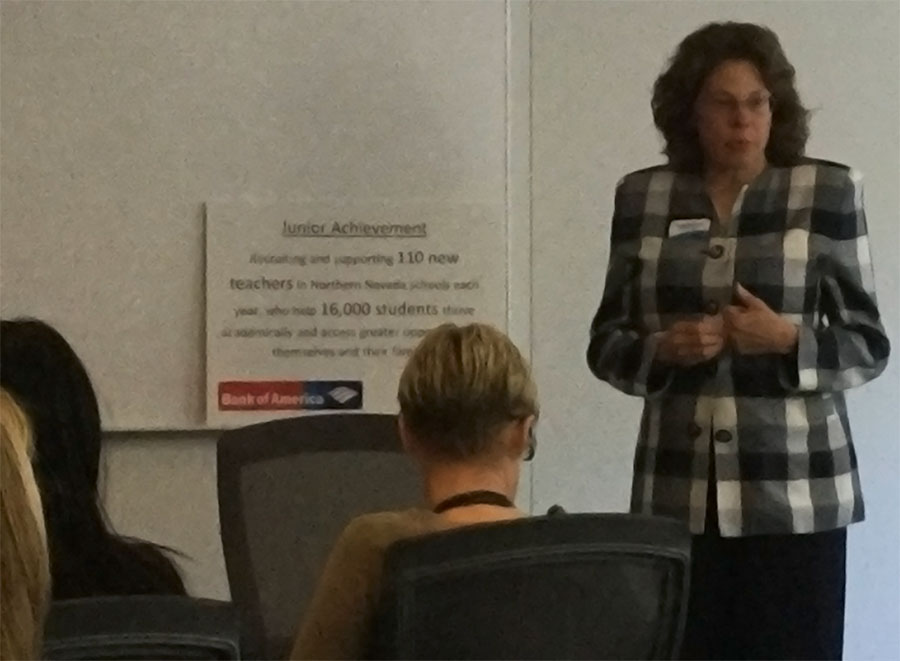 Bank of America Charitable Foundation $55,000 Investment to 9 Nonprofits driving Economic Mobility for Individuals
Grants to provide basic resources and career-readiness tools to put people on path to economic success
RENO-CARSON CITY – Today, Bank of America announced it has awarded $55,000 in economic mobility grants to nine nonprofits working to increase basic needs, education and workforce development opportunities in Reno-Carson City.
With the cost of living in Reno-Carson City rising faster than the national average, a lack of access to basic resources such as housing, shelter and food can present obstacles to economic mobility. Additionally, as Reno-Carson City employment continue to rise, so does growing demand for more skilled workers.
The nine Reno-Carson City nonprofits receiving funding from Bank of America are providing pathways to employment, including assisting low-income adults in earning their Certificates of High School Equivalency and supporting future STEM teachers at the UNR UTeach program. This work aligns with Bank of America's commitment to building a diverse workforce to help create economic opportunity. Funding will also help underserved people in Northern Nevada gain economic stability by supporting local nonprofits improving access to food, shelter, benefits and other fundamental needs.
"The Reno-Carson City region is turning the corner economically and we want all our residents to be part of the progress, creating more catalytic growth," said Mary Wink, Reno-Carson City market president, Bank of America. "The nonprofits receiving grants today offer a range of services that ensure more people in Northern Nevada have access to economic opportunity and financial security, be it through workforce development or helping homeless transition to stable housing."
"This grant from Bank of America will allow us to grow our impact on the Northern Nevada community and help us reach 3,000 students who are at risk for dropping out of school," said Auburn Harrison, Executive Director at Communities in Schools of Nevada. "CSN provides students with academic resources and a community of support, empowering them to stay in school and achieve in life. The impact of these services extends far beyond when a student graduates."
Other organizations receiving grants include:
• Catholic Charities of Northern Nevada
• Communities in Schools of Western Nevada
• Carson City Community Counseling Center
• Northern Nevada Literacy Council
• University of Nevada, Reno Foundation
• Junior Achievement
• Northern Nevada HIV Outpatient Program Education and Services (HOPES)
• Truckee Meadows Community College Foundation
• Nevada Museum of Art
The grants in Reno-Carson City are part of nearly $43 million in grants the Bank of America Charitable Foundation is providing across the country to advance economic mobility. These grants are a part of the company's commitment to responsible growth as it works to improve financial lives. Philanthropic and volunteer investments from employees play a key role in this effort to build thriving communities. In 2016, Bank of America employees in Reno-Carson City collectively spent 2,648 hours volunteering with local organizations.
Bank of America
At Bank of America, our focus on Environmental, Social and Governance (ESG) factors is critical to fulfilling our purpose of helping make people's financial lives better. Our commitment to growing our business responsibly is embedded in every aspect of our company. It is demonstrated in the inclusive and supportive workplace we create for our employees, the responsible products and services we offer our customers, and the impact we make around the world in helping local economies thrive. An important part of this work is forming strong partnerships with nonprofits and advocate groups, such as community and environmental organizations, in order to bring together our collective networks and expertise to achieve greater impact. Learn more at www.bankofamerica.com/about, and connect with us on Twitter at @BofA_News.