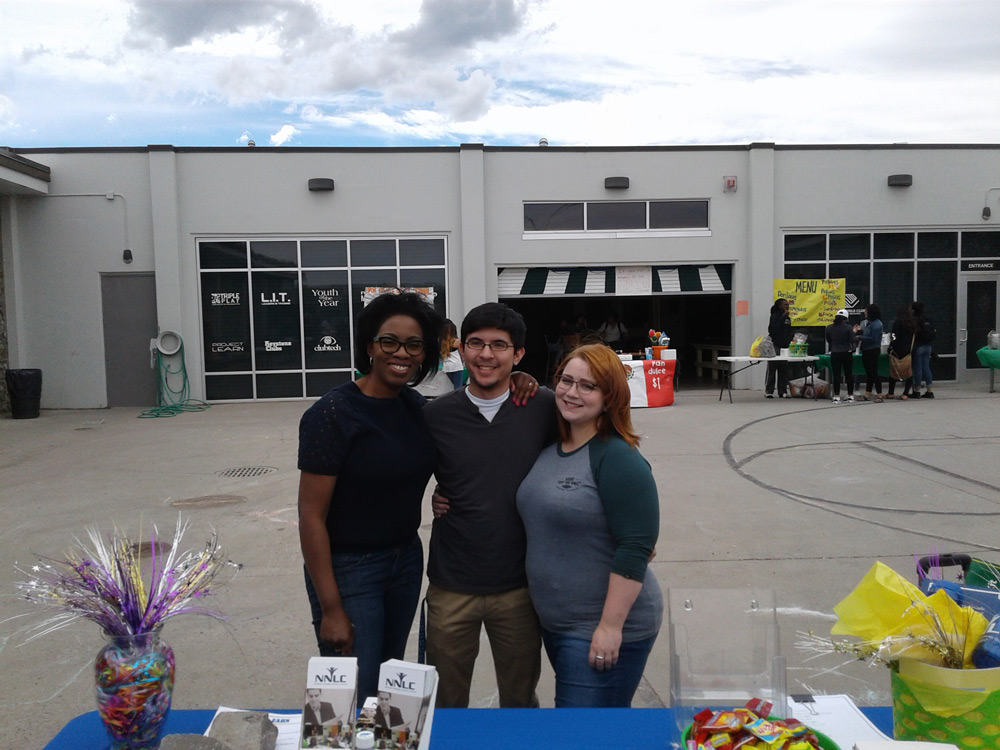 Knowledge Is Power!
Hug High School Cinco de Mayo Event on 5/5/2017
Having fun & spreading the word about education and the NNLC on Cinco de Mayo!
From L to R: Pamela Standridge, Learn and Earn Program Coordinator, Marc Miller, Math Teacher & Tutor Coordinator and Nykki Wise, Youth Build & Language Arts Teacher.