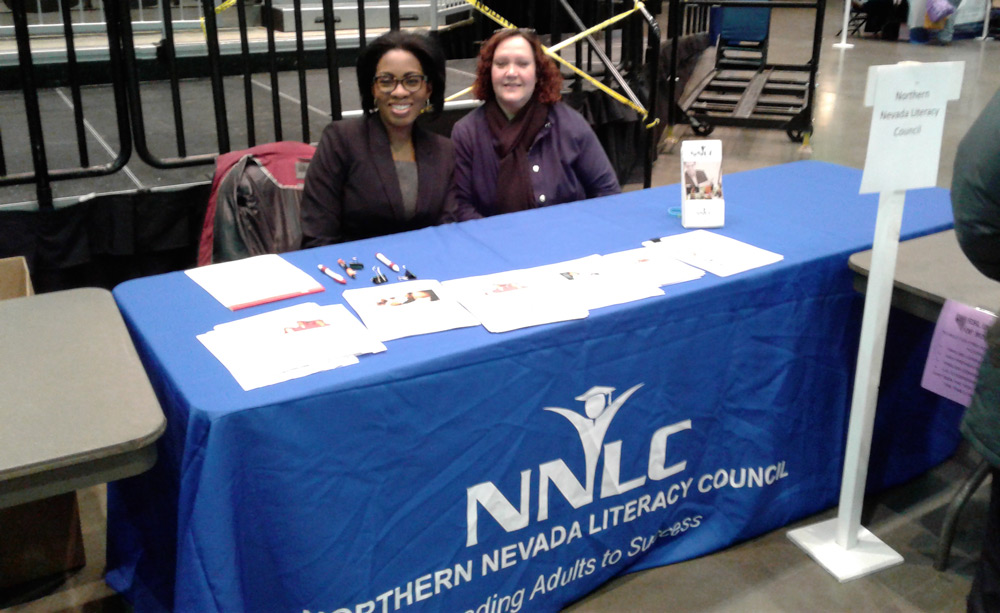 NNLC's Learn and Earn Coordinator Pamela Standridge and Career Pathways Coordinator Lucinda Keller attended the Project Homeless Connect event.
CONNECTING LOCAL PEOPLE AND FAMILIES WITH SERVICES
Project Homeless Connect is an annual event that provides individuals and families experiencing homelessness to free services such as medical care, social services, mental health services, veterans services, housing information, and quality of life services such as haircuts and massages. More than 80 local service providers attended the event in 2017. Project Homeless Connect and has become an effective, organized effort to coordinate services and best assist people who are dealing with poverty and homelessness. Project Homeless Connect is a nation-wide best practice and is currently held in more than 200 communities around the world each year.